November 2, 2014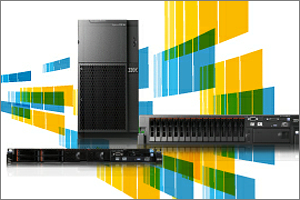 IBM is selling more and more mainframe capacity but at lower cost/margin.
Sales of Power Systems and competing HP and Oracle/Sun platforms have fallen as customers move traditional Unix workloads and applications to x86-based servers and alternatives, including cloud computing services. So while Enterprise 2013 featured a wide range of System z and Power Systems technical sessions, the conference also focused a great deal of time and attention on pitching mainframe and Power for emerging cloud, Big Data/analytics and security scenarios.
For those of us who follow IBM regularly, this was old news — the company has long espoused the value its traditional enterprise platforms represent in these new and emerging markets. In fact, some might argue that IBM's messaging around virtualization and cloud sometimes escalates from vociferousness to stridency, and thus plays into competitors' hands, but the stakes couldn't be higher.
While System z and Power System solutions continue to reliably support the applications and workloads they always have, the platforms are also well-suited for use in emerging cloud, Big Data/analytics and security.
In fact, given the evolving nature of business IT, especially in sustaining and enhancing business relationships, it seems reasonable to believe that what is old in IBM System z and Power Systems transaction computing is on the way to becoming new again.