October 26, 2014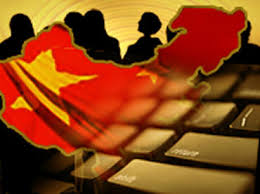 A Chinese company has developed the country's first homegrown servers, built entirely out of domestic technologies including a processor from local chip maker Loongson Technology.
China's Dawning Information Industry, also known as Sugon, has developed a series of four servers using the Loongson 3B processor, the country's state-run Xinhua News Agency reported Thursday. "Servers are crucial applications in a country's politics, economy, and information security. We must fully master all these technologies," Dawning's vice president Sha Chaoqun was quoted as saying.
The servers, including their operating systems, have all been developed from Chinese technology. The Loongson 3B processor inside them has eight cores made with a total of 1.1 billion transistors built using a 28-nanometer production process.
The Xinhua report quoted Li Guojie, a top computing researcher in the country, as saying the new servers would ensure that the security around China's military, financial and energy sectors would no longer be in foreign control.